CBP Agent Anne Oliver Receives NRT's Prestigious Society of Excellence Award
HONOLULU – Coldwell Banker Pacific Properties (CBP) is pleased to announce that Anne Oliver (R) of the firm's Kahala office was recently bestowed NRT's prestigious Society of Excellence award in recognition of her sales success achieved in 2013. Oliver is the only Coldwell Banker agent in Hawaii and one of just 55 individuals, or less than two percent of all NRT Coldwell Banker sales associates/representatives, in the United States to receive this honor.
This is only the second time since 2006 that a CBP agent has earned this national award. The Society of Excellence designation was created by NRT to acknowledge a superior subset of NRT agents that surpass the levels set by Coldwell Banker. NRT is the nation's largest residential real estate brokerage company and Coldwell Banker Pacific Properties' parent company.
"This is a well-deserved recognition for Anne," said Mike James, president of Coldwell Banker Pacific Properties. "With her wealth of experience and market savvy in the luxury arena, Anne is one of the most professional and respected agents on Oahu. Whether she is representing buyers or sellers, Anne always puts the best interests of her clients first."
In addition to NRT's Society of Excellence award, Oliver received the International President's Premier award. This designation acknowledges the performance of the top one percent of all Coldwell Banker sales associates in North America. With a sales volume of more than $54 million in 2013, Oliver also was named CBP's Top Producer among the firm's 400 agents, and was honored recently at CBP's annual awards luncheon held on February 20.
Oliver is a Coldwell Banker Pacific Properties Previews broker with 19 years of experience representing buyers and sellers on Oahu, and specializes in oceanfront and luxury properties island-wide. Consistently ranked in the top one percent of Coldwell Banker brokers nationwide, Oliver is one of 23 Realtors to be inducted into Hawaii Business Magazine's Hall of Fame and has also been ranked among the magazine's Top 100 Realtors since the inception of the ranking.
Coldwell Banker Pacific Properties, a leading residential real estate brokerage company in Hawaii operates five residential real estate offices on Oahu with more than 400 sales associates and employees serving the communities of East Oahu (Kahala Office), Honolulu (King Street Office), Leeward Oahu (Leeward Office), West Oahu (Kapolei Office) and Windward Oahu (Windward Office). Serving agents new to the industry, its Real Estate School and nationally renowned New Agent Training Office (NATO) conveniently operate from many of these locations. Additionally, it operates Coldwell Banker Commercial Pacific Properties which specializes in Office, Industrial, Retail, Multifamily and Investment Brokerage. Coldwell Banker Pacific Properties (www.cbpacific.com) is part of NRT LLC, the nation's largest residential real estate brokerage company. NRT, a subsidiary of Realogy Corporation, operates Realogy's company-owned real estate brokerage offices.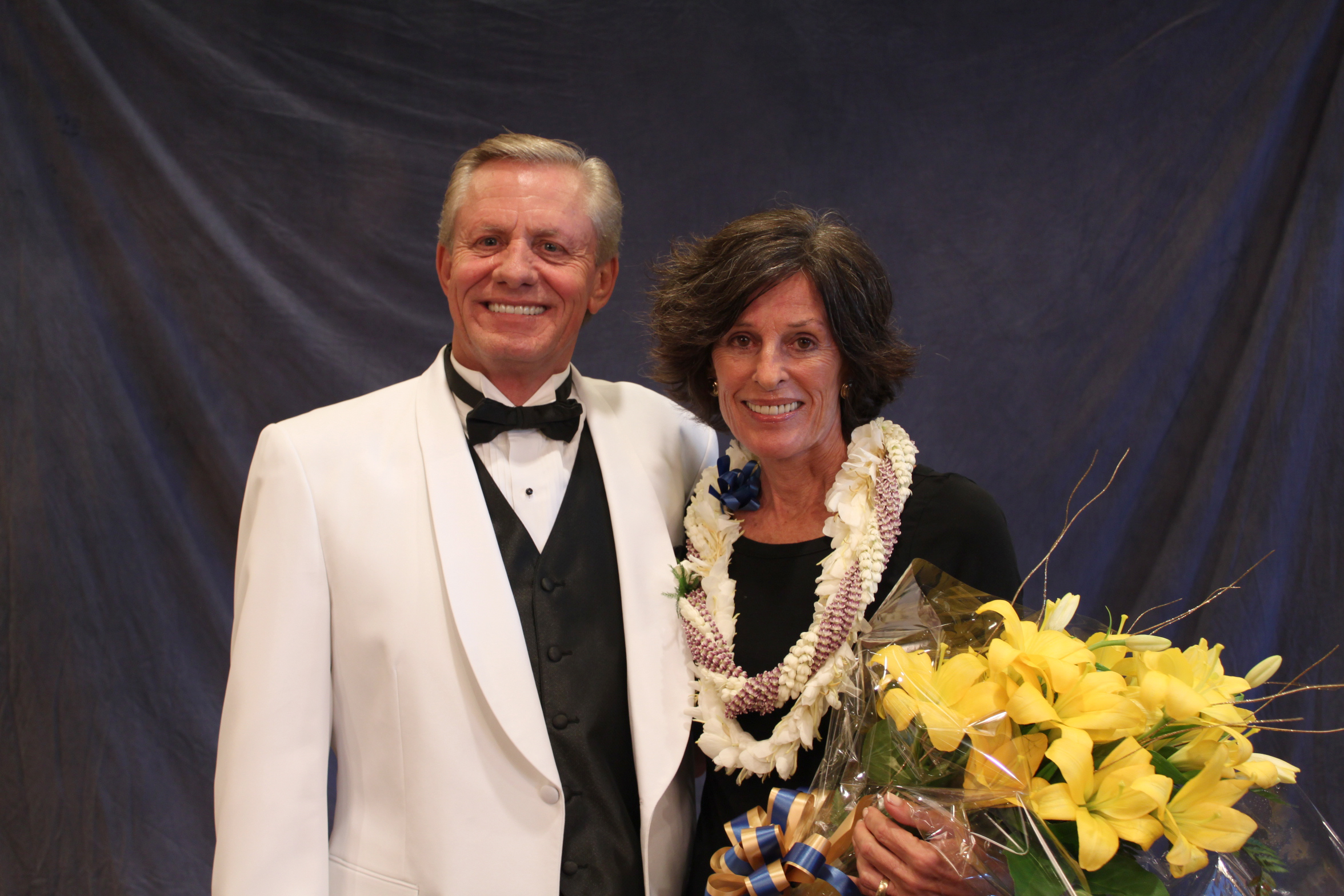 http://eastoahu.hawaiinewsnow.com/news/business/330283-cbp-agent-anne-oliver-receives-nrts-prestigious-society-excellence-award
---

Article by Duane Shimogawa
Friday, September 20, 2013
How brokers buy and sell Hawaii's priciest homes
Managing expectations of both sides is key to sealing the deal
For Anne Oliver, Realtor and vice president at Coldwell Banker Pacific Properties, sealing the deal requires managing the price expectations of the seller, buyer and the buyer's broker in conversation before an offer is presented.
"In the luxury segment of the market, all parties are successful and sophisticated in business matters, and determined to achieve their goal," she said. "My job is to know the true value of the property, validate that value unemotionally to all parties before negotiations commence. The goal is to have buyer and seller feel that they accomplished their individual goal in acquiring, or relinquishing the property."
Oliver noted that very high-end properties take time and continuous, ongoing expense to market effectively and that one must be philosophical about building both the business and reputation while marketing a specific property. She said one key is to know the history of the property, such as who designed, built or furnished it.
"Research zoning, any shoreline issues, permit history and resolve any issues before marketing begins," she said. "Internalize all of this information to be able to casually inform buyers and buyers' brokers about the property in an effortless way."
Other keys to marketing the very high-end properties include taking professional-quality photos and videos, maintaining confidentiality of the client throughout the sales process, personally doing all the showings, and capitalizing on the global network of brokers in addition to the local brokerage community.
"Buyers for these properties can buy anywhere in the world," Oliver said. "[You] must have the network and connections to get the property in front of these brokers."
---

Article by Duane Shimogawa
Friday, September 13, 2013
Consistency pays off when housing market heats up
Anne Oliver stays in front of the pack by making sure her clients get the best deals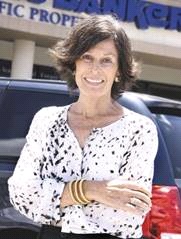 Anne Oliver, vice president of Coldwell Banker Pacific Properties, says she makes no apologies for putting her real estate business atop her list of priorities.
In the midst of Hawaii's red-hot residential real estate market, Anne Oliver is among the leaders of the pack.
So far this year, she has closed three sales of $12 million, $10 million and $8 million, respectively, and is among the top five in total sales on Oahu.
The recent success is not unusual for Oliver, a Realtor and vice president at Coldwell Banker Pacific Properties, who works out of the Kahala office. Since joining the agency more than a decade ago, she has consistently ranked in the top 2 percent of its agents.
Her colleagues say the key to her success is her commitment to her clients, many of whom are buying and selling luxury real estate.
"Anne is critical to Coldwell Banker Pacific Properties," said President Mike James. "She helps us control the higher-end market and she has an incredible network of clients and is really loyal to Coldwell Banker, and we certainly would miss her if she wasn't with us."
James said Oliver has energy and drive that her clients appreciate.
"They comment consistently on her attention to details and pursuit of their interest," he said. "She does an amazing job for her clients, and that has allowed her to build this great network."
James said, for example, that Oliver, who is part of Coldwell Banker's "Previews International" luxury division, would pull out of a deal if it wasn't right for her clients.
"She will certainly give them the advice that they need to hear," he said.
Oliver, a Boston University graduate, believes that the key to her success is creating a system that enables her to maintain focus on her clients and being available to respond to their needs.
"My secret weapon is my assistant, Lindsey [Fujimoto], who facilitates all elements of my business behind the scenes, allowing me to focus on my clients, my listings and the constant changes in the marketplace," Oliver said.
Consistency, she says, is the most important trait for a successful real estate broker. At the same time, she hopes to change people's perceptions of her as a specialist only in the high-end real estate market.
"Most people perceive me as a high-end luxury broker because I have been active in this segment of the market for many years," she said. "The reality is that I handle all property price points with equal intensity, but I don't think I have delivered this message effectively [and] need to change that."
Like many others in the real estate business, Oliver says she struggles with the challenge of balancing work and lifestyle.
"My business is a top priority, and I have stopped apologizing," she said. "My idea of a perfect vacation is to be with my three best friends — my husband, my iPad and my iPhone."
Oliver also considers securing new listings as a challenge not only for her, but for the entire brokerage community, mainly because inventory levels are so dismal.
"Potential sellers perceive that the best is yet to come," she said. "The reality is that unsatisfied buyer demand is a great opportunity for owners to achieve record results. Getting that message across effectively is the current challenge."
http://www.bizjournals.com/pacific/print-edition/2013/09/13/consistency-pays-off-when-housing.html?page=all